The following links and resources are 3rd-Party sources not affiliated with the Holyoke Public Library, but we feel they are wonderful resources nonetheless!
---
Boston Public Library: eCard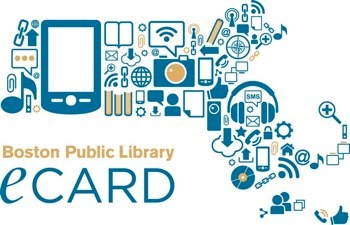 The Boston Public Library eCard gives you instant access to thousands of ebooks, movies, audio files magazines and more! Click here to get or renew your eCard.
---
Education Resources:
---
Explore Accredited Schools Online to search for online schools, programs and degrees available completely online or on campus. Find information on scholarships, financial aid, and online learning tips.

Find online schools in Massachusetts and throughout the US on OnlineColleges.net.

Discover affordable online education options with Affordable Colleges Online. Providing resources from how to manage student stress to assisting low-income and homeless college students in need.
---
Learn for free about math, art, computer programming, economics, physics, chemistry, biology, medicine, finance, history, and more.
Khan Academy is an American non-profit educational organization created in 2006 by Sal Khan, with the goal of creating a set of online tools that help educate students. The organization produces short lessons in the form of videos. Its website also includes supplementary practice exercises and materials for educators.
---
Resources For Students With Learning Disabilities:
Best Schools for Students with a Learning Disability
The biggest challenges students with a learning disability face include a lack of tailored courses, educational support, and extracurricular activities. Some schools are better at addressing these differences than others, and while students with a learning disability may need more support, with the right resources they can truly thrive in a higher education setting.
---
Academic Resources For Your Kids:
Department of Defense: Learn about careers in STEM fields
Department of Education National Center for Education Statistics: Kids' Zone
Department of Energy: Games and Activities; Virtual Field Trips to National Energy Labs
Environmental Protection Agency: Games, Quizzes, and Videos about the Environment
The Library of Congress: Presentations and Activities to Help Students Learn about History
NASA: Interactive Lessons about Space, Earth, Solar System, and Universe; Lessons from Astronauts about Living in Space; STEM Activities for Students of All Ages
The Kennedy Center: Lunch Doodles with Mo Willems; Tour the Kennedy Center with The Pigeon
The Smithsonian: Free Smithsonian STEM Games and Simulations; Meet the Animals of the National Zoo; 3D Exhibits and Virtual Tours; Smithsonian Magazine Ten Museums You Can Virtually Visit; The Museum of Natural History Virtual Tour; Digital Smithsonian American Art Museum; Distance Learning Resources
NOAA: Use Real-Time Ocean Data to Explore the Environment
USGS: Learn from Home About Physical science, Geography and Maps
---
Practice RMV Tests:

---
Scholarships and Financial Literacy:
---
Novoresume is a resume-builder website but also has an excellent collection of scholarships they rank based on ease of entry and other topics, updated yearly!
---
The TeacherCertification.com team developed a comprehensive guide to scholarship opportunities for the future teacher community. Their aim is to highlight the best scholarships and advice in order to take some of the financial pressure off of students as they make their college plans and begin their studies.
Their Guide to Scholarships for Future Teachers offers in-depth information in several areas, including:
Scholarship basics; dos and don'ts

General qualifications for applying for education scholarships

A list of scholarships for different student populations

An outline of other funding options for teaching and education students
---
Students & Financial Literacy, a helpful guide to understanding college financial assistance by Annuity.org
---
College & Careeers:
---
CareerPoint: -- Job Search Assistance, Resume Writing, Career Readiness, etc

The College Board: -- SAT and AP resources, and a comprehensive college search tool and guide

Picknelly Adult and Family Education Center: -- Transition to College Services, Tutoring, Academic Counseling, etc.

The Princeton Review: -- A Comprehensive College Resource Guide

Westover Job Corps: -- Free and intensive career and technical training program
Cybersecurity Guide --The cybersecurity field is currently undergoing a massive shift. Once thought of as part of IT departments, or only really required for military outfits and massive financial institutions, cybersecurity is now the concern of just about any company or organization of any size, shape, or affiliation.
Interested in STEM (Science, Technology, Engineering, Mathmatics) fields? Best Colleges compiles a webpage about different career paths you can take with STEM education as well as connects you with different resources to lead you there!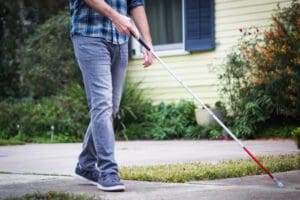 Career Options for the Visually Impaired (Low Vision & Blind)
Career options and guides for retirees (provided by Annuity.org)
---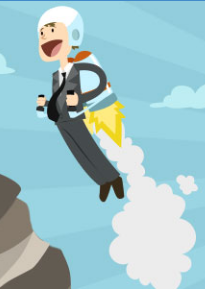 Application.Careers provides applicants with thousands of job applications, application forms, high quality resume templates, cover letter samples, how-to-apply steps to apply for online jobs and a scholarship contest open to all qualified students.
---
Community Resources:
---
Teen Programs in Holyoke:
---
LGBTQ+ Resources:
---
Health and Support Services in Holyoke and Beyond:
---