Welcome to the Children's Room!
Located on the Second Floor
About the Children's Room
The Children's Library provides access to quality early educational programming year round. This 21st century learning space for children and caregivers combines traditional library service with STREAM (science, technology, reading, engineering, art and math), early literacy and other activities.
Offers customized learning experiences for early learners, elementary learners and tweens.

Features materials, computers, events and much more for kids through sixth grade.

Provides an opportunity for children to experience the enjoyment of reading and the excitement of discovering knowledge and works of the imagination by providing a wide range of materials and activities.

Children and their care providers learn how to make the best use of a library and how to develop skills in the use of printed and electronic media.
The Children's Library Services Staff has the responsibility to support the process of learning to read, and to promote books and other media for children by providing special events for children, such as storytelling and activities related to the library's services and resources.
We invite you to explore this exciting space!
---
September Storytimes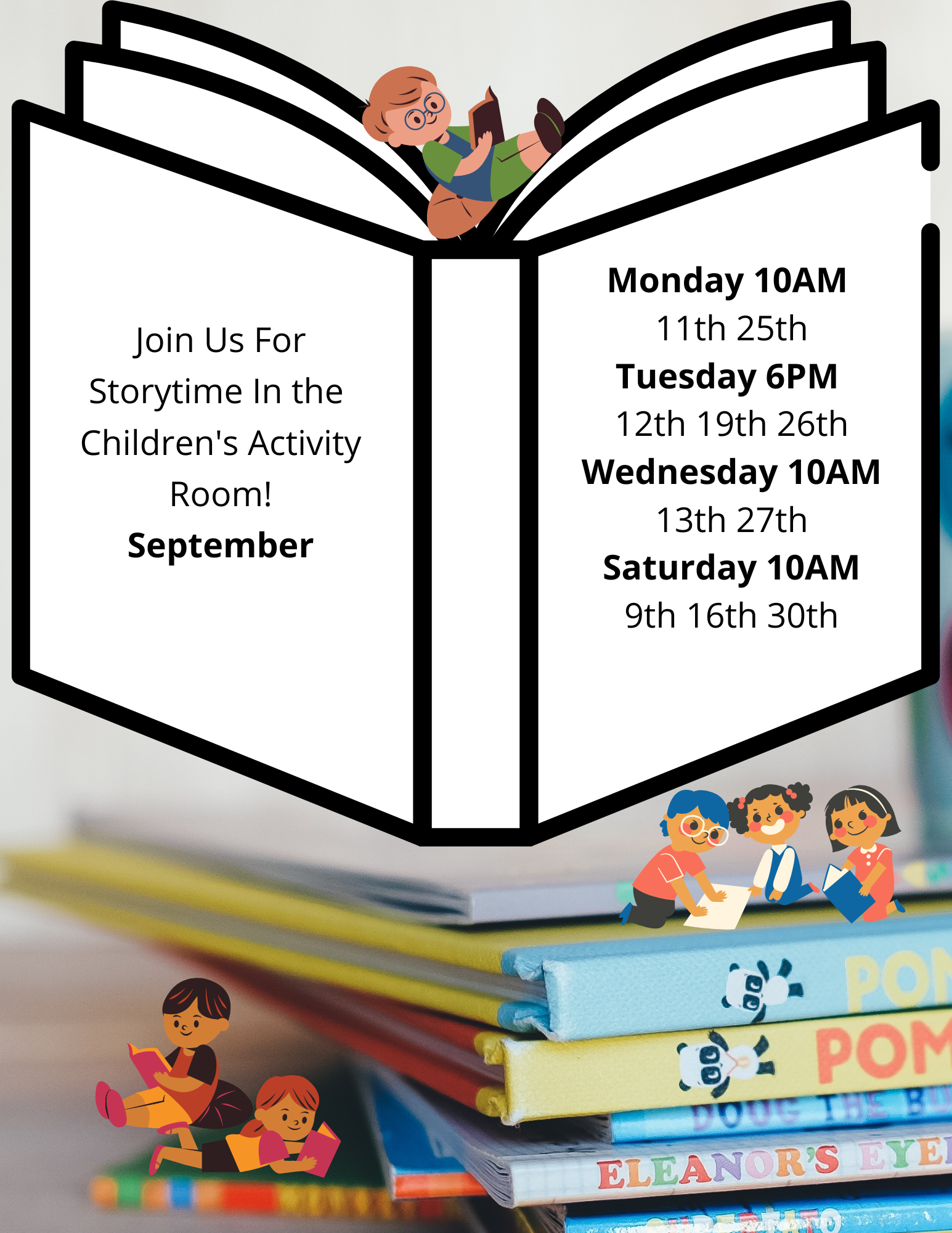 ---
Dial-A-Story
Listen to children's stories by dialing 413-420-5600
---
Tiempo de Cuentos en Español con Carlos
The Children's Room is very excited to announce our new video series, Tiempo de Cuentos en Español! Join Carlos as he reads some of our favorite stories in Spanish, starting with El lobezno perdido by Rachel Bright.
Check out the first video here and keep an eye out for future uploads!
---
Online Story Time
Join us for Online Story Time, where we read books, sing fun songs, and more!
Check out all of our Story Time videos here.
---
Children's Room Newsletter
Subscribe to our newsletter to receive updates from our children's room, including programs, crafts, and new displays.
---
Subscribe to our YouTube Channel
We post Storytimes in English and Español along with other fun content.
View our channel here.
---