Mi Gente Estuvo Aquí También / My People Were Here Too
Saturday, September 9, 11:00 AM in the Community Room
Irisneri Alicea Flores' July 25 Genealogy Drop-in at the History Room was filled to capacity! On September 9, Irisneri returns for a rich and inspiring presentation on her work. Irisneri is a professional genealogist and author of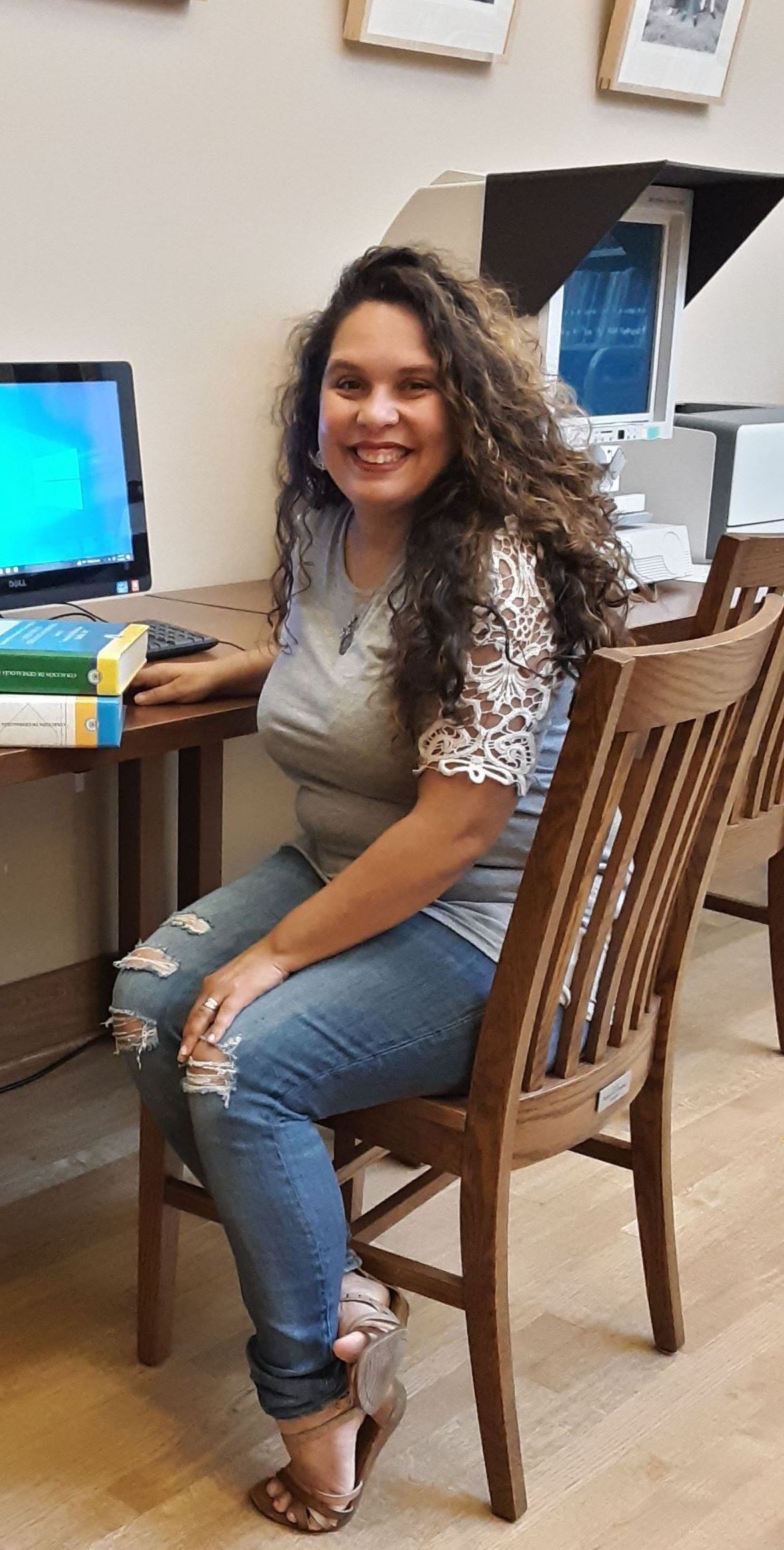 the Descubre Tu Historia blog. Irisneri will share her own story of the healing journey that comes with digging into one's own roots and offer practical tips on how to begin searching for your own family history using regional sources. Anyone with an interest in genealogy generally, or in Puerto Rican, Caribbean, and South and Central American genealogy specifically, will have something to learn from the presentation. Irisneri will speak in English and Spanish and will hold a bilingual Q&A after the talk.
This hybrid event takes place in in person at the Holyoke Public Library Community Room and online. No registration needed to attend in person. Register for the online event. Sponsored by the Holyoke History Room.
El 25 de julio, Irisneri Alicea Flores dió una charla sobre genealogía en la Sala de Historia, ¡con un lleno absoluto! El 9 de septiembre, Irisneri vuelve para una presentación rica e inspiradora sobre su trabajo. Irisneri es genealogista profesional y autora del blog Descubre Tu Historia. Irisneri compartirá su propia historia del viaje sanador que supone indagar en las propias raíces y ofrecerá consejos prácticos sobre cómo empezar a buscar tu propia historia familiar utilizando fuentes regionales. Cualquier persona interesada en la genealogía en general, o en la genealogía puertorriqueña, caribeña y centroamericana en particular, tendrá algo que aprender de esta presentación. Irisneri hablará en inglés y español y mantendrá una sesión bilingüe de preguntas y respuestas después de la charla.
Este evento híbrido tiene lugar en persona en la Sala Comunitaria de la Biblioteca Pública de Holyoke y en línea. No es necesario registrarse para asistir en persona.
Inscríbete para el evento en línea.
Patrocinado por la Sala de Historia de Holyoke.
---
A House in Holyoke Through Time - 159 Chestnut St.
Thursday, November 16 / 6:00 PM in the Community Room
Join us as Bob Comeau explores the genealogy of a Holyoke house from its origins as a Newton family home to its present use as the Holyoke Day Nursery. More details to come. Pre-registration not required.
---
Programs At A Glance!
This page will show all the library-sponsored events or programs available in the coming months. If you would like to see further out or see other non-library programs and events for bookings, please feel free to check out our main library calendar!
---
We've partnered with CET to let the community try their hand at what induction stoves can do!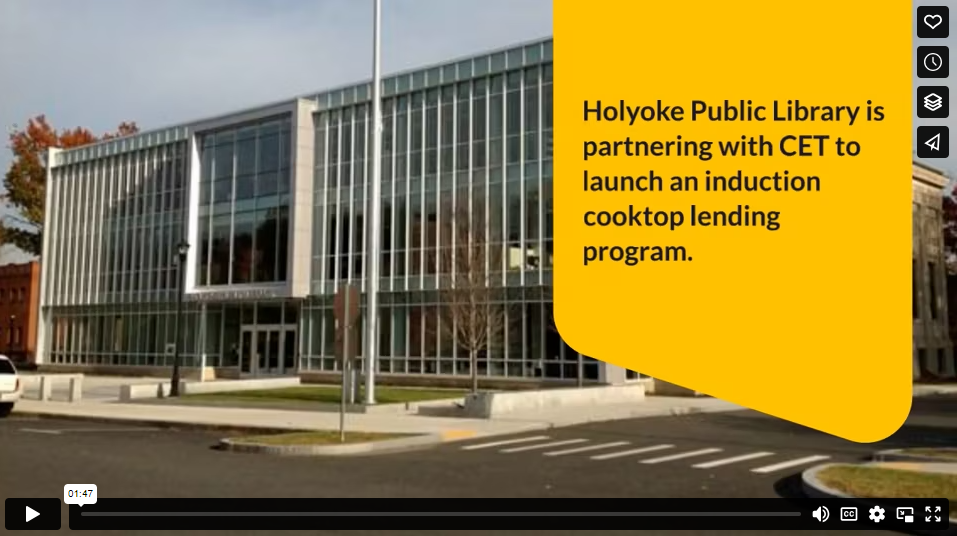 Holyoke Public Library Induction Stoves Video
from Center for EcoTechnology on Vimeo.
---